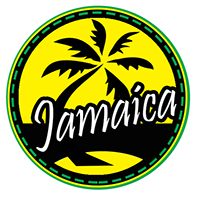 Devon House is one of numerous preserved historic mansions in Jamaica that depict the glory of days gone by. This house was built in 1881 by George Stiebel, a wealthy Jamaican who became one of the first black millionaires in the Caribbean.

In July 2002, Emancipation Park materialized and proudly stands as a Kingston landmark and an excellent metaphor of the resilience and strength of the Jamaican people. Perhaps the most endearing feature at Emancipation Park is Redemption Song, an 11ft. (approximately 3m) high bronze sculpture, situated at the Park's main entrance at the corner of Knutsford Boulevard and Oxford Road. This prominent sculpture comprises of two naked black male and female statues gazing to the skies – symbolic of their triumphant rise from the horrors of slavery. At the base of the sculpture is a dome-shaped fountain. Water flows from the centre of this dome, cascading gently and evenly over the curved surface, disappearing into an underground cavern. Visitors can get their toes wet or let the water trickle freely over their hands at the base of the fountain. "Water is an important part of the monument. It is refreshing, purifying and symbolically washes away the pain and suffering of the past," said artist Laura Facey, the creator of this brilliant masterpiece.
Jamaica is one of the most popular islands in the Caribbean. With a total land area of 10.991 sq. km (4.244 sq. miles) the island stretches about 235 km (146 miles) east in Morant Point to west in Negril, and expands to 82 km (51 miles) at its widest point. With its highest point being the Blue Mountain Peak at 2.256 metres (7.402 ft), Jamaica is a kaleidoscope of beauty, that makes our island the most precious jewel in the Caribbean. There's an allure which keeps first time visitors coming back.
Though a small nation, Jamaican culture has a strong global presence. The musical genres reggae, ska, mento, rocksteady, dub, and, more recently, dancehall and ragga all originated in the island's vibrant, popular urban recording industry. Jamaica also played an important role in the development of punk rock, through reggae and ska. Reggae has also influenced American rap music, as they share roots as rhythmic, African styles of music. Some rappers, such as The Notorious B.I.G., Busta Rhymes, and Heavy D, are of Jamaican descent. Internationally known reggae musician Bob Marley was also Jamaican.
Sport is an integral part of national life in Jamaica and the island's athletes tend to perform to a standard well above what might ordinarily be expected of such a small country.[91] While the most popular local sport is cricket, on the international stage Jamaicans have tended to do particularly well at track and field athletics.